Hardware for
Open Source Solutions
Powerful Appliances for pfSense®, OPNSense® and much more!
Unlike conventional software solutions you can often save licensing fees using Open Source Software.
By revealing the source code, the functionality of a software solution can be viewed and verified by everyone.
The development of the software is ensured by the maintenance of the community. Your are not tied to a specific company.
If necessary, you can make adjustments by yourself. Open source is using open standards much more frequently.
Ready-to-use appliances pre-installed with pfSense®, OPNsense®, IPFire, Tine2.0 or Untangle®.
SYSTEMS FOR BEGINNERS OR PROFESSIONALS!
scope7 is a scalable appliance family, from the smallest, power-saving scope7-APU2 with three Ethernet ports to the modular high-end platform with 10G Base-T modules or 40G glass fiber technology. All scope7 appliances are preinstalled to your requirements and offer a perfect platform for the available open source solutions. Every open source solution is subjected to a strict quality test and is intensively tested in advance.
READY-TO-USE HARDWARE DIRECTLY FROM US TO YOU!
When many people work with many different motivations and backgrounds, they can create something great. This is especially the case with open source software. We believe in the open source community and want to promote the great software solutions and combine them with our powerful hardware. This guarantees a great experience and saves time since the hardware has already been tested with the software and is ready for use.
small prices, HUGE PERFORMANCE!
The hardware of scope7 Appliances is specifically designed for their purpose. The internal bus systems are designed for high data throughput. Crypto accelerators at the processor level or as a stand-alone hardware option ensure impressive throughput rates.

The scope7 appliances have a much more attractive price / performance ratio compared to standard hardware. For scope7 appliances the magic word is QUALITY. We only use industry / server components, such as Intel® server-grade SSDs. As a result, the failure rate for the scope7 appliances is below 0.5%.
Our Hardware Appliance Systems
Powerful, Cost-effective and specially designed for their purpose.
Available Open Source Solutions
Each hardware is already installed with the latest release version and ready for use.

pfSense Hardware
pfSense® is an open source firewall software distribution based on FreeBSD. pfSense® has succeeded in establishing itself to any other commercial product.

Untangle® Hardware
Untangle® is a powerful open source UTM with features for blocking spam, spyware, viruses, adware and unwanted content. A common GUI with integrated logging and reporting keeps management simple.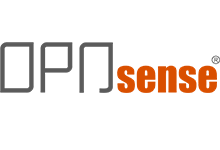 OPNsense Hardware
OPNsense® is an open source, easy-to-use and easy-to-build FreeBSD based firewall and routing platform with a fully featured and easy to use GUI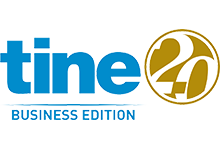 Tine2.0 Hardware
Tine 2.0 is a web-based groupware that helps organizations simplify their business processes. Tine 2.0 combines the functionalities of classic email and calendar management programs with other area-specific applications such as CRM, contact and data management, time recording and much more.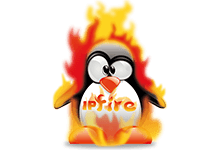 IPFire Hardware
IPFire is a professional and hardened Open Source Firewall distribution which is secure and easy to use. It offers feature which are normally only available in commercial solutions.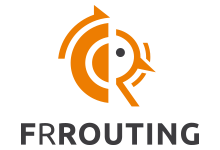 FRRouting Hardware
FRRouting (FRR) is an IP routing protocol suite for Linux and Unix platforms which includes protocol daemons for BGP, IS-IS, LDP, OSPF, PIM, and RIP. FRR's seamless integration with the native Linux/Unix IP networking stacks makes it applicable to a wide variety of use cases including connecting hosts/VMs/containers to the network, advertising network services, LAN switching and routing, Internet access routers, and Internet peering.

scope7 combines great open source solutions with attractive and powerful hardware. scope7 is a product of
SECUDOS GmbH
.
Opening hours
Our team is available 8 hours a day
Monday-Friday: 09:00 am to 05:00 pm
Phone: +49 2307 91 47 40 - 1
Weekend: Closed